Immagine: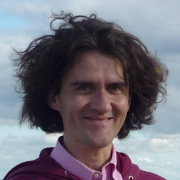 Data:
Wed, 02/18/2015
-
Tue, 02/24/2015
Benjamin Blankertz, full professor at TU Berlin - Technische Universität Berlin, will give a talk on Februrary 18th at 14:30 at Departmento of General Psychology, via Venezia 8, Padova (Aula Magna).
The topic of the talk will be: Brain-Computer Interface technology beyond medical applications.
More info available here.